Summary
Current Position: US Representative for NY District 5 since 1998
Affiliation: Democrat
Former Position(s): State Delegate from 1993 – 1998
Other Positions:  
Chair, Foreign Affairs Committee
Featured Quote: 
All people should be treated equally, regardless of who they are or who they love. This month, we recognize and celebrate our LGBTQI+ community and the challenges they have overcome and are still overcoming. Happy #PrideMonth!
Featured Video: 
I wanted Amazon HQ2 deal to be inclusive: Rep. Greg Meeks
News
The powerful chairman of the House Foreign Affairs Committee is set to unveil a bill to levy new U.S. sanctions on oil and gas, some of Myanmar's most important industries, and prod the State Department to determine whether Myanmar's crimes against the Rohingya minority constitute a genocide.
Democratic Rep. Gregory Meeks is planning to introduce the legislation in the coming weeks, an effort to pressure the nation's military junta to pursue political reconciliation. It comes just as Myanmar's shadow government declared war on the regime earlier this week, threatening to upend months of efforts led by the 10-member Association of Southeast Asian Nations bloc to bring the military to the table for talks.
"We want these to be targeted sanctions," a congressional aide involved in drafting the bill told Foreign Policy on condition of anonymity to discuss the internal deliberations informing the legislation. "We've been fairly broad in the legislation to give the administration the flexibility to go after the enterprises [and] entities that are being actively controlled by the military … and allowing them to continue their violence."
The bill, which will have a companion version in the Senate, would target Myanmar's oil and gas industry and gem production, as well as top military officials and members of the junta government, which took power in a February coup. Aides are also working on humanitarian provisions that would give millions of dollars in aid directly to the Myanmar people and refugees in countries like Thailand. Meeks also wants the U.S. government to hold China and Russia to account for their support of the military regime by highlighting the issue at the United Nations.
Twitter
About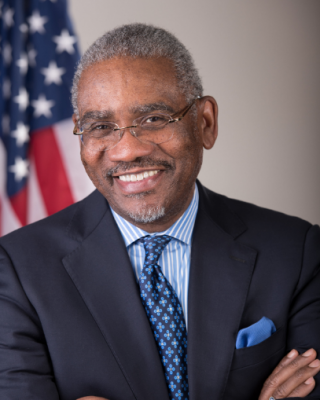 Source: Government page
Serving the people of New York's Fifth Congressional District has been the focus of Congressman Gregory W. Meeks' seventeen year tenure in the U.S. House of Representatives. During that time he has earned the respect of his constituents, as well as both Democrats and Republicans in Congress and in New York, as an effective, common-sense leader who gets things done. The economic vitality and wellbeing of the Fifth Congressional District stays front and center for Congressman Meeks who sits on two important and prominent committees in the House: the Financial Services Committee and the Foreign Affairs Committee.
Congressman Meeks is a senior member of the House Financial Services Committee, and is the former chairman of the Subcommittee on International Monetary Policy and Trade. He currently serves as a senior member of the Subcommittee on Financial Institutions and Consumer Credit.  A critical committee for the state of New York, the Financial Services Committee oversees all components of the nation's housing and financial services sectors including banking, insurance, real estate, public and assisted housing, and securities. The Committee continually reviews the laws and programs relating to the U.S. Department of Housing and Urban Development, the Federal Reserve Bank, the Federal Deposit Insurance Corporation, Fannie Mae and Freddie Mac, and international development and finance agencies such as the World Bank and the International Monetary Fund.
Congressman Meeks serves as a senior member of the House Foreign Affairs Committee where he is the Ranking Member on the Subcommittee on Europe, Eurasia, and Emerging Threats. He is also a senior member on the Western Hemisphere subcommittee.  At a time when the world is more interconnected than ever before, the Foreign Affairs Committee has an important role to play. The Committee is responsible for oversight and legislation relating to: foreign assistance; the Peace Corps; national security developments affecting foreign policy; strategic planning and agreements; war powers, treaties, executive agreements, and the deployment and use of United States Armed Forces; peacekeeping, peace enforcement, and enforcement of United Nations or other international sanctions; arms control and disarmament issues; the United States Agency for International Development; activities and policies of the State, Commerce and Defense Departments and other agencies related to the Arms Export Control Act, and the Foreign Assistance Act.
Congressman Meeks seeks to promote policies that strengthen America's economic and national security and build relationships with other nations in a more globalized world. He is a strong supporter of diplomacy and as such is a co-chair of the Brazil Caucus and Colombia Caucus in the House of Representatives. He also co-chairs the New Dem Task Force on Trade, the Services Caucus to promote the advancement of trade in services, and the Organization of American States Caucus to facilitate a stronger, more cooperative hemisphere. Congressman Meeks earned his bachelor's degree at Adelphi University and he received his law degree from Howard University. He is a member of the Allen AME Church in St. Albans New York and is a member of Alpha Phi Alpha Fraternity. He is married to Simone-Marie Meeks and has three daughters – Ebony, Aja, and Nia-Aiyana.
Voting Record
Caucuses 
Member of the Congressional Black Caucus
Co Chair of the European Union Caucus
Co Chair of the Services Caucus
Co Chair of the Malaria Caucus and Neglected Tropical Diseases
Offices
Washington, DC Office
Phone: (202) 225-3461
Fax: (202) 226-4169
Jamaica Office
153-01 Jamaica Avenue 2nd floor
Jamaica, NY 11432
Phone: (718) 725-6000
Fax: (718) 725-9868
Rockaway Peninsula Office
67-12 Rockaway Beach Boulevard
Arverne, NY 11692
Contact
Email:
Web
Government Page, Campaign Site, Twitter, YouTube, Facebook, Wikipedia
Politics
Source: none
Campaign Finance
Voting Record
VoteSmart – National Key Votes & Ratings
Search
Wikipedia Entry
Gregory Weldon Meeks (born September 25, 1953) is an American lawyer and politician who has been a U.S. representative from New York since 1998. He is a member of the Democratic Party and has chaired the House Committee on Foreign Affairs since 2021.
In the last Congress, Meeks's district included most of southeastern Queens, including Jamaica, Laurelton, Rosedale, Cambria Heights, Saint Albans, Springfield Gardens, The Rockaways, and the John F. Kennedy International Airport. It was made up largely of working-, middle-, and upper-middle-class African-American and West Indian American communities, but also included a small part of Ozone Park and part of Howard Beach known as Old Howard Beach, both of which are predominantly middle-class Italian-American communities. He also represented much of Kew Gardens and northern Richmond Hill, as well as the largely Irish American western part of Rockaway Peninsula.
Early life, education, and career
Born in East Harlem, New York City and raised in a housing project, Meeks received his B.A. degree from Adelphi University and his J.D. degree from Howard University School of Law. He is a member of Alpha Phi Alpha fraternity.[2] He worked as an Assistant District Attorney and for the Special Narcotics Prosecutor for the City of New York before joining the Investigations Commission on official misconduct and organized crime. He then was Supervising Judge for the New York State Workers Compensation System. Meeks was a member of the New York State Assembly (31st D.) from 1993 to 1998.
House of Representatives
Elections
2008
Meeks was criticized for initially supporting Hillary Clinton over Barack Obama for president. His House primary election challenger was to be Ruben Wills, a former chief of staff for State Senator Shirley Huntley and an organizer for Obama. Wills said, "I was on board with Obama from Day 1; Meeks had to be dragged across the line." Some suggested that a young black political class was seeking to assert the neighborhood's power against what it saw as an older establishment, based in Harlem, that had long exercised disproportionate influence in New York City.[3][4] Wills did not qualify for the ballot, so no primary election took place.
2012
Citizens for Responsibility and Ethics in Washington (CREW) named Meeks one of the most corrupt members of Congress in 2011.[5] It was subsequently reported that his continuing ethical and criminal probes would cause his premature exit from Congress,[6] but Meeks has denied this.[7] In October 2011, hiphop artist and law school graduate Mike Scala announced his candidacy in the Democratic primary.[8] Meeks won the primary and was reelected in the November general election with 90% of the vote.
Tenure
On March 3, 2015, Meeks participated with fellow Democrats in a boycott of the speech delivered by Israeli Prime Minister Benjamin Netanyahu to Congress.[9]
In July 2020, after the primary defeat of House Foreign Affairs Committee chair Eliot Engel, Meeks declared his candidacy for chair. On December 3, 2020, Meeks defeated Joaquin Castro in a caucuswide vote, 148-78.[10]
As of September 2021, Meeks had voted in line with Joe Biden's stated position 100% of the time.[11]
Tax cuts for the wealthy
In November 2021, Meeks called for increasing the cap on SALT deductions, which would entail tax cuts for the wealthy.[12]
Philippines visit
On August 25, 2007, Silvestre Reyes, chair of the Permanent Select Committee on Intelligence and the Armed Services Committee, and four other representatives visited American troops deployed in the southern Philippines to overview the US-Philippines relationship. Reyes headed the bipartisan delegation, which included Rodney P. Frelinghuysen, member of the Appropriations Committee and the select intelligence oversight panel; Heather Wilson of the Committee on Energy and the Intelligence Committee; Meeks; and Dutch Ruppersberger of the Appropriations and Intelligence Committees. They drove to the base of the Joint Special Operation Task Force Philippines (JSOTFP), a US-led body that trains Filipino soldiers against terror in Barangay Upper Calarian.[13]
Fall of Afghanistan
On the day of the fall of Kabul, Meeks said in a statement that the Taliban victory was "inevitable". He also said, "It is abundantly clear that the Taliban's advance was ultimately inevitable, at least without a commitment to surge tens of thousands of U.S. troops for an unknown span of time. That is a commitment the American public has made clear it does not support."[14]
2013 CREW report
In 2013, Citizens for Responsibility and Ethics in Washington named Meeks as one of the most corrupt politicians in Washington.[15] This was as a result of claims that he purchased a home for over $150,000 less than it was worth,[16] met with former Venezuelan president Hugo Chávez on behalf of a donor,[17][18][19] and failure to disclose a private loan on congressional financial statements.[20]
Congressional auto lease
The New York Times reported that Meeks utilizes the option to use tax dollars to lease a car for use as a member of Congress. This option does not exist for Senate members. The lease is forgone by many members of Congress, but Meeks has held the most-expensive lease among all members. He has used tax dollars to lease a 2007 Lexus LS 460 for $998 per month. Meeks was unwilling to provide further comment when questioned by the Times about the lease arrangement, saying, "These are never lighthearted stories."[21]
Committee assignments
Caucus memberships
Co-chair of the Dialogue Caucus
Co-chair of the Malaysia Caucus
Co-chair of the Middle East Economic Partnership Caucus
Co-chair of the Services Caucus
Co-chair of the Caucus on US Russian Trade and Economic Relations
Personal life
Meeks has African-American heritage, and according to DNA analysis, he descends mainly from people of Sierra Leone.[29] His great-grandparents lived in South Carolina when slavery was abolished.[30]
See also
References
External links
Issues
Committees
Chair – House Foreign Affairs Committee
Subcommittee on Europe, Eurasia, Energy, and the Environment
Subcommittee on the Western Hemisphere, Civilian Security and Trade
Senior Member – House Committee on Financial Services:
Subcommittee on Consumer Protections & Financial Institutions
Subcommittee on Investor Protection, Entrepreneurship, and Capital Markets
Legislation
Learn more about legislation sponsored and co-sponsored by Congressman Meeks.
Issues